Shopping Basket
Your Basket is Empty
There was an error with PayPal
Click here to try again
Thank you for your business!
You should receive an order confirmation from Paypal shortly.
Exit Shopping Basket
D U M P L I N G K I T C H E N
| | |
| --- | --- |
| Posted on 12 January, 2013 at 22:38 | |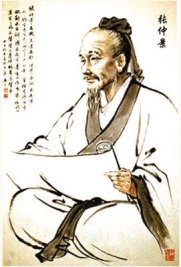 水饺的历史
饺子是深受国汉族人民喜爱的传统特色食品,又称水饺,是中国民间的主食和地方小吃,也是年节食品。饺子起源于东汉时期,距今已有一千八百多年的历史了,是医圣张仲景首创。当时的饺子适用于医疗,张仲景用面皮包上一些食材来治疗,面皮可以很好的保留食物中的营养而不流失。
Dumplings, also known as "jiao zi",are a popular type of traditional Chinese food, and also one of the main dishes on the Chinese New Year menu. Dumplings have a rich history that dates back over 1800 years. They were invnted in the Han Dynasty, by an eminent Chinese physician, Zhang Zong Jing, as a creative method of food therapy. Precious ingredients are wraped into a thin and elastic piece of dough skin, which perfectly preserves the nutrition in the fillings.
在西方国家所有一面皮包馅的食物都被成为"饺子"。其实饺子分很多种,其中北方水饺最为健康保健,因为其中含有大量的蔬菜和其它不同的食材,使得里面的馅营养均衡。一个小小的饺子里面有肉有菜,变化多样,打碎以后的馅更容易咀嚼容易消化,再加上外面用的面粉有弹性又有口感,最重要的是在面皮的包裹下进行烹饪,所有肉质的鲜美,菜汁的营养完全没有流失,完好的保存在饺子里,一口咬下,满嘴都是鲜美的味道,绝对是住家必备,老少皆宜的健康保健食品。
In western countries, almost all balls of dough with fillings are referred to as "dumplings", In fact, there are many types of dumplings. One of the healthiest types of dumplins comes from Northern China. Those dumplings have a balanced nutrition with a great amount of vegetables an other healthy ingredients. You will be surprised that the ingredients in one little dumpling can have so many forms of variation. Fillings are finely chopped for easy chewing and digestion, and are perfectly wrapped by thin and smooth skins. One small bite of the dumpling will give you a mouthful of divine taste.
Categories: 石头记的故事
/