Shopping Basket
Your Basket is Empty
There was an error with PayPal
Click here to try again
Thank you for your business!
You should receive an order confirmation from Paypal shortly.
Exit Shopping Basket
D U M P L I N G K I T C H E N
| | |
| --- | --- |
| Posted on 12 January, 2013 at 22:56 | |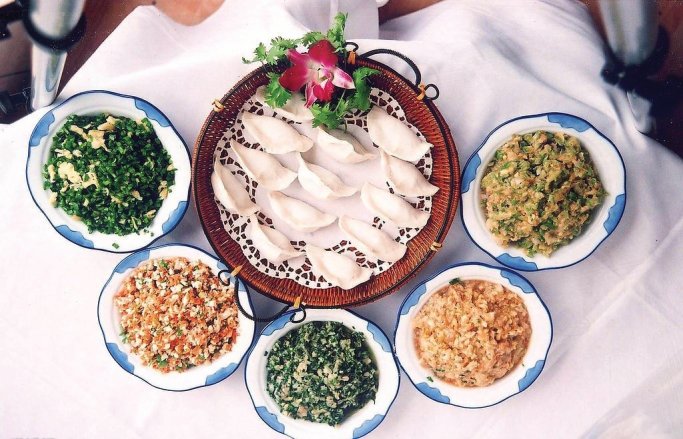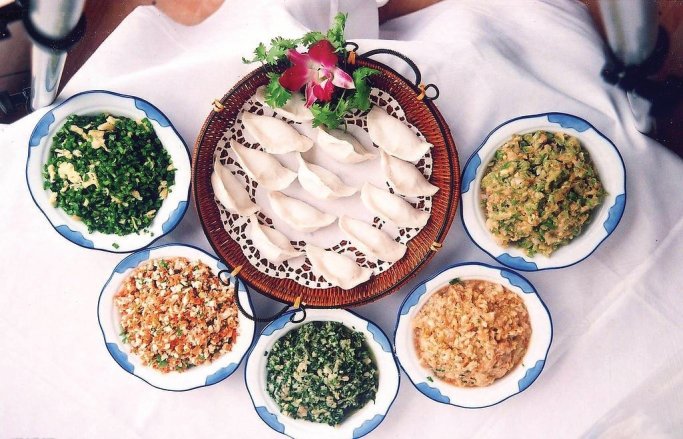 石头记的生意理念
        石头记的创办人石女士,她是一位热情好客的烹饪能手,是正宗的北方人。她对饮食的要求非常的高,热爱并喜欢研究饮食的营养平衡,总是以营养好吃为前提。在她几十年的烹饪经验中,她认为最为健康有营养并老少皆宜的食物,非饺子莫属。在她细心的研究下,创出了多种不同口味的水饺。为了我们人体所需的营养,她精心挑选食材,令所有的饺子都能达到营养平衡!为了让不喜欢吃蔬菜的小朋友可以得到足够的营养,石女士还发明了将天然菜汁混入面皮,使饺子变成既有颜色又好吃的三色饺子!在此声明我们的石头记的水饺百分百的保证不放味精!全部采用最好的天然食材制作而成。
The owener of Dumpling Kitchen, Ms Shi, is a passionate and experienced cook from Northern China. She has high standards when it comes to food and always puts nutrition and tastines as top pririties. From her decades of cooking experience, she thinks that the healthiest and most family-friendly choice of food has to be dumplings. Ms Shi has designed many different flavours of dumplings through careful research and studies. One of her aims is to ensure that we get sufficient and balanced nutition from the tasty dumplings. This is especially important nowadays with many people favouring only certin types of food, that having their preferred flavour of dumplings will also provide them with sufficient nutrition intake. When it comes to nutrition for kids, Ms Shi also has brilliant ideas - she cleverly mixes vegetable juice into the skin dough. This adds a toch of colour to the dumpling skin, making it a delicious three - colour dumpling.
All the dumplings made from Dumpling Kitcen are MSG-free,which makes our dumplings a perfect choice of healthy food for the whole family!
        凡是尝过我们石头记饺子的客人,各个都赞不绝口。石头记水饺曾被食客称为墨尔本最正宗的北方水饺!在她的爱心烹饪下,所有的食物都变成了一种美食,而且是可以让大家吃的放心!店内的所有菜肴,都是在她精心的设计和监督下做成的,石女士开店的唯一标准就是:"希望所有的客人可以像自己家人一样吃得开心,吃的放心,吃的健康!"虽然我们不敢说我们的菜肴是最华丽的,但是我们可以有信心的保证,它一定是最营养健康的和最用心而做的!在饮食行业竞争激烈的今天,我们希望可以用我们的真诚为朋友们打造真正的健康美食。在物价飚升的今天,我们仍然坚持用最好的食材来为大家烹饪,力求货真价实!我们的店面虽小,但我们愿意用心的去服务每一位客人,希望你们可以在舒适的环境下品尝到最健康美味的佳肴!我们会不断地努力,不断地进步,希望所有的客人都可以像我们的家人一样来帮助我们成长!
Dumpling Kitchen is highly praised by our customers. Our dumplings are recognised as the most authentic Northern Chinese dumplings in Melbourne. Ms Shi has the magic of carefully selecting and mixing the ingredients and turning them into deliious meals. She is dedicated to deliver her customers with healthy selections of food and hopes the customers enjoy her cooking as much as her family does. The food at Dumpling Kitchen is probably not the fanciest, but you can rest assured that every single dish is cooked passionately with careful attention paid to nutrition and health.
Despite the competitiveness in the industry and the rising ingredient cost, we are committed to using the best ingredients to cook for our customers. We hope through our passin for food and dedication to services, you will enjoy some delicious meals in a nice and relaxed environment. Even though we are still a small family business, we are very lucky to have customers like you who support us and help us grow, just like the way our family does!
Categories: 石头记的故事
/